About
A freelance writer dedicated to your success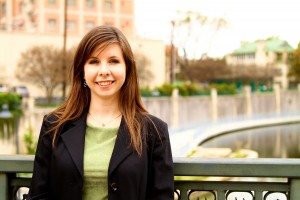 I'm a freelance writer with happy clients and bylines in magazines across the U.S. My specialty is higher education, but as a journalist, I'm flexible and enjoy learning new things.
Thankfully, my curiosity hasn't killed me yet.
How can I help you?
As a pro wordsmith for two decades and a lover of language from the time I learned to read, I've been playing with words for quite some time. These days, I organize them into compelling stories to help people just like you solve their writing problems.
That's my philosophy: Stories – well-crafted, engaging, passionate ones – help people relate to one another. Understand one another. Trust one another.
To get there, you tell your stories. You establish authority. You write, you create, you explain, you show. Over and over and over.
If you've run out of words, or just can't find enough time to put pen to paper, contact me.
Why is that a good idea?
I'm a journalist, a marketing communicator, a blogger and – above all – a storyteller. I've been an editor for several newspapers, I've managed a couple of magazines, and I've written all things multimedia for a marketing department. I've drafted e-newsletters, email blasts, blog posts and website copy. I've penned direct mail packages, press releases, brochures and holiday cards.
Since I established my business in 2010, I've written and edited for a variety of clients with different needs. I've delivered stories in a matter of days to rescue editors on deadline. I've interviewed authors, astrophysicists and CEOs of multimillion-dollar businesses. Oh, and one billionaire. And an actual, real-life rocket scientist. I love a challenge.
Always put your best words on display. You never know who'll be reading. Email me at ashley@ashleyfesta.com to schedule your free phone consultation.
Affiliations and Accomplishments
Award-winning feature story at the 2013 CASE Accolades
Contributor to CASE Accolades award-winning integrated marketing campaign and capital campaign
CASE Circle of Excellence judge for general interest magazines
Advertising Presentation at the 2011 National PCA/ACA Conference: "Selling That Loving Feeling: Who Are Romantic Advertisements Really Targeting?"
Multiple headline writing awards
Education
Master's degree in English with concentration in Communication Arts
Bachelor's degree in English with minor in Journalism
Organizations
My current and former memberships include:
Member of the CASE College and University Editors CUE list (CASE is the Council for Advancement and Support of Education)
Association for Women in Communications (AWC) San Antonio Professional Chapter
2013 Communications Chair
As Social Media Chair, I increased the AWCSA Facebook following by more than 40% in my first 6 months
When I served as AWCSA Student Liaison, AWCSA earned the AWC National Chapter award for Outstanding Student Chapter Programming
American Marketing Association (AMA)
Public Relations Society of America (PRSA)